Product Details
Delivery Time
Size Chart
How to Measure
FAQ
Product Details
Delivery Time
FAQ
Standard Dress Size
Size
UK4
UK6
UK8
UK10
UK12
UK14
UK16
UK18
inch
cm
inch
cm
inch
cm
inch
cm
inch
cm
inch
cm
inch
cm
inch
cm
Bust
32½
83
33½
84
34½
88
35½
90
36½
93
38
97
39½
100
41
104
Waist
25½
65
26½
68
27½
70
28½
72
29½
75
31
79
32½
83
34
86
Hips
35½
91
36½
92
37½
96
38½
98
39½
101
41¼
105
42½
109
44
112
Hollow to Floor
58
147
58
147
59
150
59
150
60
152
60
152
61
155
61
155
Tips:
If you cant find your size here, please
click here to see more...
Total Shipping Time is based on the time "it will take to tailor your dresses + the time it will take to ship it to you".
It will take 4-9 days to tailor your dresses and wraps by our professional dressmakers. But some dresses with more elaborate designs or detailing may take longer to tailor, thank you very much for your understanding.
Delivery time:
It will then take about 3-6 days (Accoreding to the Shipping Method you select when you buy the dress.) to ship the package to you. The exact shipping time is based on the shipping company (UPS, DPD, DHL, TNT, etc).
This time is actual shipping time, the time that couriers take to send the packages to your address. You can choose shipping method from our shipping methods, such as: Super Saving Shipping Method, Expedited Shipping Method , Standard Shipping Method.If your order is free shipping ,we will use the most quickly shipping method.
Important Info:
Total Delivery Time of mixed orders with items in different dresses should be calculated using the longest estimate times listed. The shipping cost is determined by the specific order information.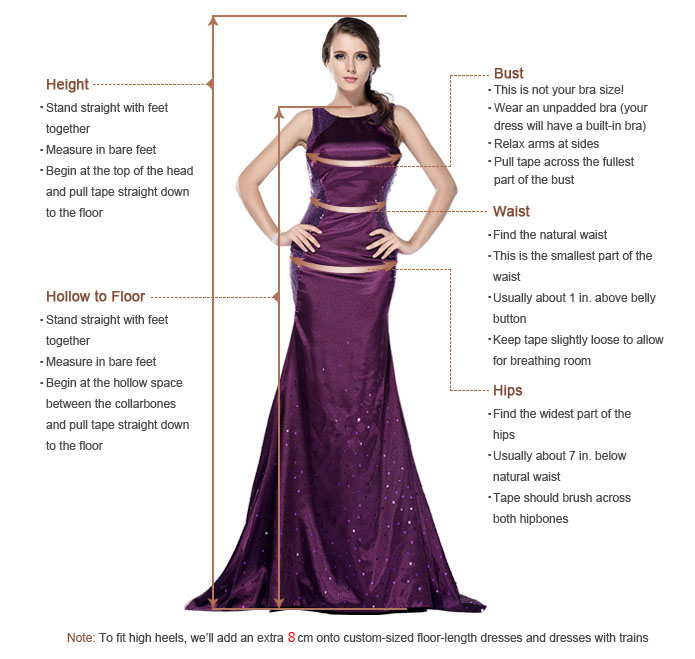 How Do You Sell Dresses at Such Low Prices?

Simplebridesmaiddresses.co.uk is able to offer its dresses online 50% - 80% off retail prices for 2 key reasons.

1. We operate with lower overheads than a local retail store. We do not need to rent the store and employ sales staff or an alterations department.
2. We have our own factory, and dresses are shipped directly from our factory. Prices are much more competitive than other retailers, which can save you at least 70%.

What is the fabric of your dresses?

Most product pages list the fabric of that particular dress. If you need information that is not listed on the product page, please contact us.

I need a dress in a hurry. Do you offer any prom dress for immediately delivery?

We are pleased to offer RUSH orders for nearly all styles in our collection. You will receive the dress in 4-5 days if you need a rush order.

Do I have a choice on the back closure?

As a matter of fact, on most styles, you do! We are designing more and more dresses available with an optioyun for a zipper or lace-up back. And to make it even better, this customization comes at no extra charge. Of course not every dress is available this way, but do ask our customer service.

How do I decide what size to order?

You can choose a standard size or give us your custom measurements. Please view our Size Chart prior to selecting your size to order, we suggest reviewing the information provided on the product page. Even if there is some fluctuation in the size you need, all our dresses are made with a margin for modification or alteration. The modification or alteration can be made by your local tailor.

What modifications and alterations are normally done to a dress to make it fit?

A number of alterations can be made:
Side seams and Back Seams - The side seams and back seam in the torso can be taken in or let out to make a dress fit. This is true even for gowns ordered to size. Evening Dresses are usually made to allow the side seams to be let out up to 3 inches or 1-2 sizes*. Additionally, the back seam often can be let out slightly to size up further.


*Depending on the gown

Shoulders - It is also common for shoulder seams to be taken in to bring up a gown.
Hem - The length of a dress can be shortened only and is affected by the height of the shoe you are planning to wear. Some gowns can only be shortened from the waist. Other gowns can only be shortened by taking up the hemline.
Bustle - The bustle is a way to hook the train up in the back so that the dress can be worn comfortably when dancing. Bustling a dress is part of the alterations for any gown that has an attached train.

What is the delivery time for orders?

It usually takes 8-12 days for your dresses to process and about 3-5 business days for the package to travel from our facilities to your destination, the exact shipping time is based on the shipping company standard.

When should I order my dress?

It takes about business days for us to make and ship the dresses you ordered on dresseshop, so please kindly make an order about a month in advance to make sure receiving them in time. Please place your order as far as in advance of your event date as possible. By doing so, you will allow ample time for production and shipping. It also affords you a comfortable time frame to accommodate any alterations if necessary.

What about pressing?

Pressing for any gown is done after alterations and a few days before your special event. It can be done either by your seamstress or a dry cleaner. Be sure to ask your seamstress whether they will be pressing the gown. There usually is an additional charge for this service other than your alteration cost. If the event will be in another state/country than that of where the alterations are being done you will need to find someone else to press your gown. The pressing should be done as close to the event date as possible. Be sure to find out in advance how much time they will need to press the gown. Some places will require the gown 72 hours before your special occasion.

How is the dress shipped?

We will be sending you the dress inside-out (to protect the beading), in a plastic bag to protect it from water and dirt. After your alterations are complete and before the event, you will need to send your dress to be professionally steamed or pressed.

How much does it cost to ship to my address?

Shipping costs are calculated individually for each order based on the number and weight of items in your order, as well as destination and shipping method chosen, and it will be calculated automatically at the checkout page.

Can I exchange the size and the colour of the dress I have ordered in the process of production?

These dresses are not just pulled from a warehouse - once your order is confirmed, our tailors begin selecting materials in the colour you requested and cutting fabric based on your measurements. Even standard size dresses are made-to-order for each customer. Therefore, if you want to change the size of a dress you can only do so by canceling your order and then ordering a new size. Please check the cancellation policy for more information.

Can I cancel my order in the process of production?

We understand that every piece means a lot you and our cancellation policy was formulated with this in mind. As there are different selections of items, there are different cancellation policies. If you would like to cancel your order, please do contact Customer Service and request cancellation.

Will the dress be made to allow further alterations?

Yes, of course, the tailor will made enough room for adjustment at the seam. You can also ask for a specify way for adjustment, for example, straps style back instead of the zipper on the back.

Can I return the dress?

Yes, Please check the cancellation policy for more information.

Do you offer custom-made service?

Yes, we do. If you cannot find the right size in this section, please write to us, listing your special request and right measurements. Our customer service will follow up and you can make further discussion.

Can I order fabric swatches or material directly from you?

Yes, we sell swatches for you to know exactly what the dress material will be like. You can also buy the material directly from our site. For more questions, please contact with our customer service.

How do I contact Customer Service?

We always have someone on hand to answer your questions: 24 hours a day, 7 days a week. We believe in the timeliness of customer service, and will do everything possible to satisfy our customers. If you have any problems, comments, or suggestions, please contact our customer service representatives.
| | |
| --- | --- |
| Show Color: | Brown |
| Fabric: | Elastic Satin |
| Neckline: | One Shoulder |
| Waist: | Natural |
| Sleeve: | Sleeveless |
| Train/Hemline: | Floor-length |
| Back Detail: | Zipper |
Recent Customer Reviews
I received the dress last week and am very happy with it.

Reviewed by

a_fatikhayati

| | |
| --- | --- |
| Price | |
| Quality | |
| Shipping Speed | |

I received the dress last week and am very happy with it. The dress looks exactly like the photo. I ordered the dress in watermelon colour and love it. I ordered the dress custom sized, but was a bit afraid that it still wouldn't fit me properly. I am so happy that it actually fits me perfectly, no alteration to be done. :-)

Dresses are beautiful! Just as they were pictured.

Reviewed by

tia.is.signedcitra

| | |
| --- | --- |
| Price | |
| Quality | |
| Shipping Speed | |

Dresses are beautiful! Just as they were pictured. I was nervous ordering online since these were the bridesmaid dresses for my wedding but they worked out perfectly! Two were ordered regulary and one was custom- all fit perfectly! The colors are also beautiful! Thank you so much! Also the customer service was truly wonderful. Very helpful and reassuring that everything would work out! Thank you again! I look forwad to seeing them all together at my wedding next month!

Reply from the Shopkeeper:
Hey there, we appreciate you take the time to review the dress. We enjoy reading reviews on shopping experiences with us, especially when they are as positive as yours. We take these very seriously.

Very pleased with your service.

Reviewed by

Demetra

| | |
| --- | --- |
| Price | |
| Quality | |
| Shipping Speed | |

Very pleased with your service.

Reply from the Shopkeeper:
Thank you for your wonderful comments about Simplebridesmaiddresses.co.uk.
We appreciate your comments about our staff being friendly and helpful without exception.
From the beginning to the end of your shopping experience with us, we are dedicated to making you happy.

I think this dress can be worn in daily life not necessarily as a bridesmaid dress!

Reviewed by

Annabelle

| | |
| --- | --- |
| Price | |
| Quality | |
| Shipping Speed | |

Very beautiful dress! I have tried this dress on and it looked great on me! I can't wait to wear it and show off around. LOL! I think this dress can be worn in daily life not necessarily as a bridesmaid dress!

it is absolutely beautiful!

Reviewed by

clbaker4ua

| | |
| --- | --- |
| Price | |
| Quality | |
| Shipping Speed | |

One of my bridesmaids ordered her dress (9/25/14) and it came in today (10/10/14)! The dress is in the watermelon color and it is absolutely beautiful! I'm very happy with the service of you!

Reply from the Shopkeeper:
Thank you for sharing your experience with us. We are delighted to hear your positive review of our dress.