As is known to all of us, online shopping has become more and more popular with us, because we can almost easily buy anything from the online shop at home, such as furniture, food, electronics, clothing and so on.
When shopping online, we usually check the quality of the product, and sometimes we even read the comments from the person who has bought the item. But when it comes to buying clothes online, there is a factor we have to pay attention to.
Unlike other products, dresses need to fit perfectly to look beautiful, comments can not tell you whether it is suit for you, determining whether a dress is suit for you is a  very personalized thing.  By looking at the picture on the computer screen, it's hard to determine the right size for your own, which is a big flaw in online shopping. Fortunately, there are some ways to make sure that your clothes are more suitable for you before you buy or try it on. These method is how to get your measurements correctly so that you can buy your own pretty clothes without hesitation and confidence.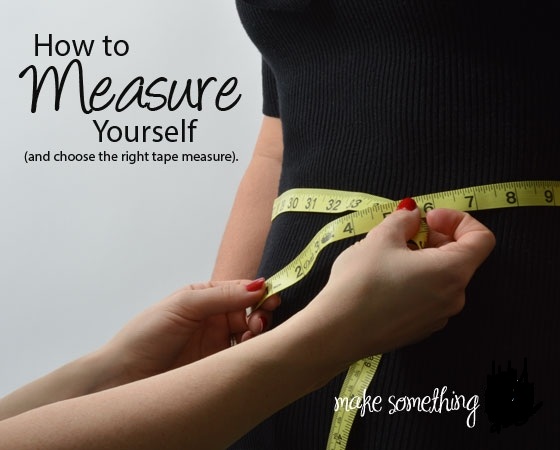 1.Prepare for Measuring Yourself
First of all, before buying clothes, the most important thing is to measure your size correctly. When measuring, to ensure that you can get the exact data, pelase use a tailor tape, instead of a metal ruler.  Please note that some of the company's size 4 is another company's size 6. Please write down the data you have measured, and then you can  buy your favorite clothes online referring to these data. If you couldn't measure yourself, you can find a professional person to help you measure these data, in fact, this is a better way to get measurement data, professional people can always find a better way.
2.What You Should Measure
Bust: You should be aware that this is not your bra size. You can wear an unpadded bra when measuring your bust, this is because most dresses come with in-built bras. To get you bust size, relax your arms at your sides, then pull the tape across the fullest part of your bust.
Waist: Most clothing brands use the measurement of the "natural waist' for their size guides. To measure the natural waist, you can find the smallest part of the waist, usually 1 inch (ca, 2.5cm) above your belly button. Keep the tape slightly loose to allow for breathing space.
Hips: Measure the widest part of your hips. If you can't figure out where your hips hit, it is usually 7 inches (ca, 18cm) below your natural waist. The tape should brush across both hipbones. This might be challenging, so it is recommended that you have a friend assist you with this or that you do it in front of a mirror.
Height: It is advisable that you have someone assist you when you want to measure your height. Stand straight with your feet together. Measure in bare feet. Begin at the top of your head and pull the tape straight down to the floor.
Hollow to Floor: measure from the hollow space within the collarbones and pull the tape straight down to the floor (to the dress hem). Measure in bare feet.
3.Referring to the Size Chart
Most online clothing retailers have put the size chart on their site, it is very handy when you buy dresses online which you can't try it on. The size chart will help you to get a balance between your actual size and standard size. Each clothing retailer has their own size chart, before you add the dress you like to the shopping bag, please ensure that you have referred to the size chart of the one who you will buy the dress from. Please don't fall into believing that you wear an 8 in one brand automatically mean that you wear an 8 in every other brand.
Simplebridesmaiddresses.co.uk dedicates a special page for our size chart. You can check it at:
http://www.simplebridesmaiddresses.co.uk/forbelle/size-chart.html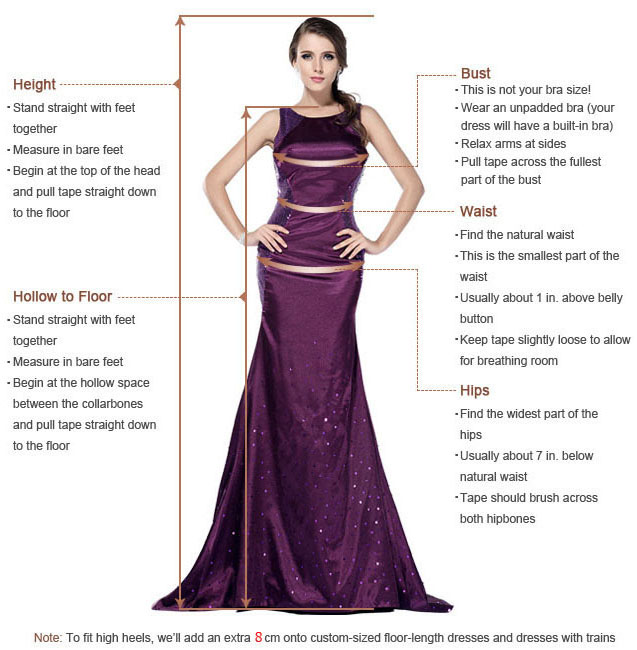 Concluding remarks
Getting  your measurements correctly can ensure that you will know the perfect size to get for your clothes. It will save you a ton of cash when you are shopping online for clothes. It will also save you the frustration of getting the wrong size, and you can know when to make alterations to your clothes.