When you receive the wedding bridesmaid invitation, it means that you need to know the trend of the bridesmaid dress the year, it is very important for a perfect wedding.
The new styles in 2018 are pretty untraditional but beautiful when you see them together. New trends include deep shades with celestial touch, as well as more creases and ruffles. Addtional,the colour for the 2018 wedding trends is very significant, and the ultra-violet hue is a beautiful choice for you. So if you're unsure the newest bridesmaid dress trends in 2018, we've got the top 8 styles to help you make your decision…

Bridesmaid Separates
This is a wonderful way to give all of your 'maids a touch of their own style. Bridesmaid separates give your girls the option to mix and match the top to your chosen skirt, so everyone gets to pick a style they like most, while keeping the look unified. If some of your party prefer to keep their arms covered, but some love bare arms – this is the bridesmaid look to choose.
Black Bridesmaid Dresses
Black doesn't have to mean gothic – unless you want it too of course! Soft lace and sheer tulle styles have crept into our occasion wear wardrobes and we think it looks gorgeous. Ideal for autumn or winter weddings, this dark colour styled with the right accessories makes a stunning choice for your best girls.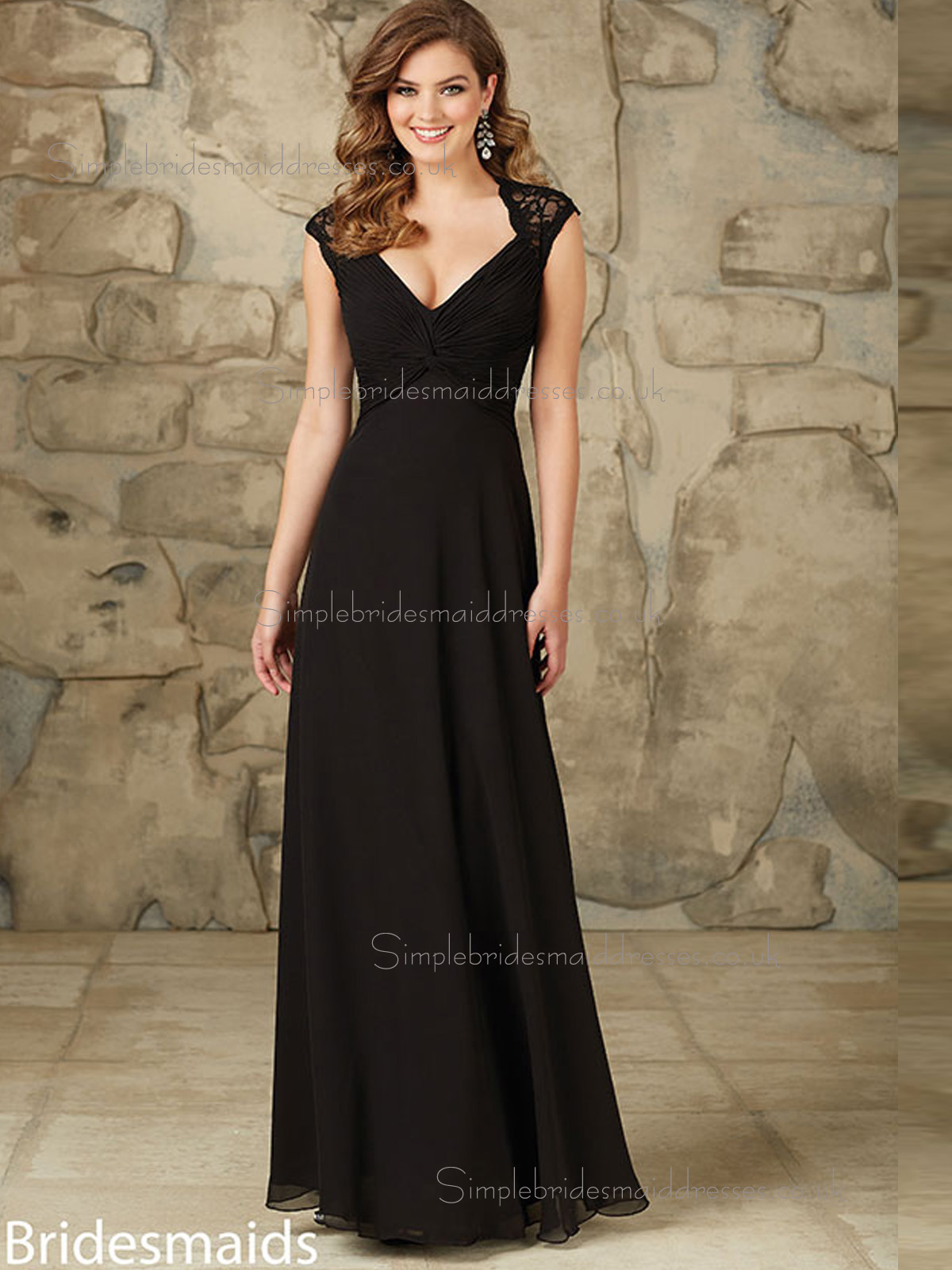 Sequin Bridesmaid Dresses
Sparkle isn't just for festive weddings, sequins and glitter look equally as effective shimmering in the summer sun, and sequins are a huge bridesmaid trend for 2018. Gold and pink shimmer is top of the trending colour palette, but you could also opt for darker shades towards the winter months. Nothing says party quite like sequins!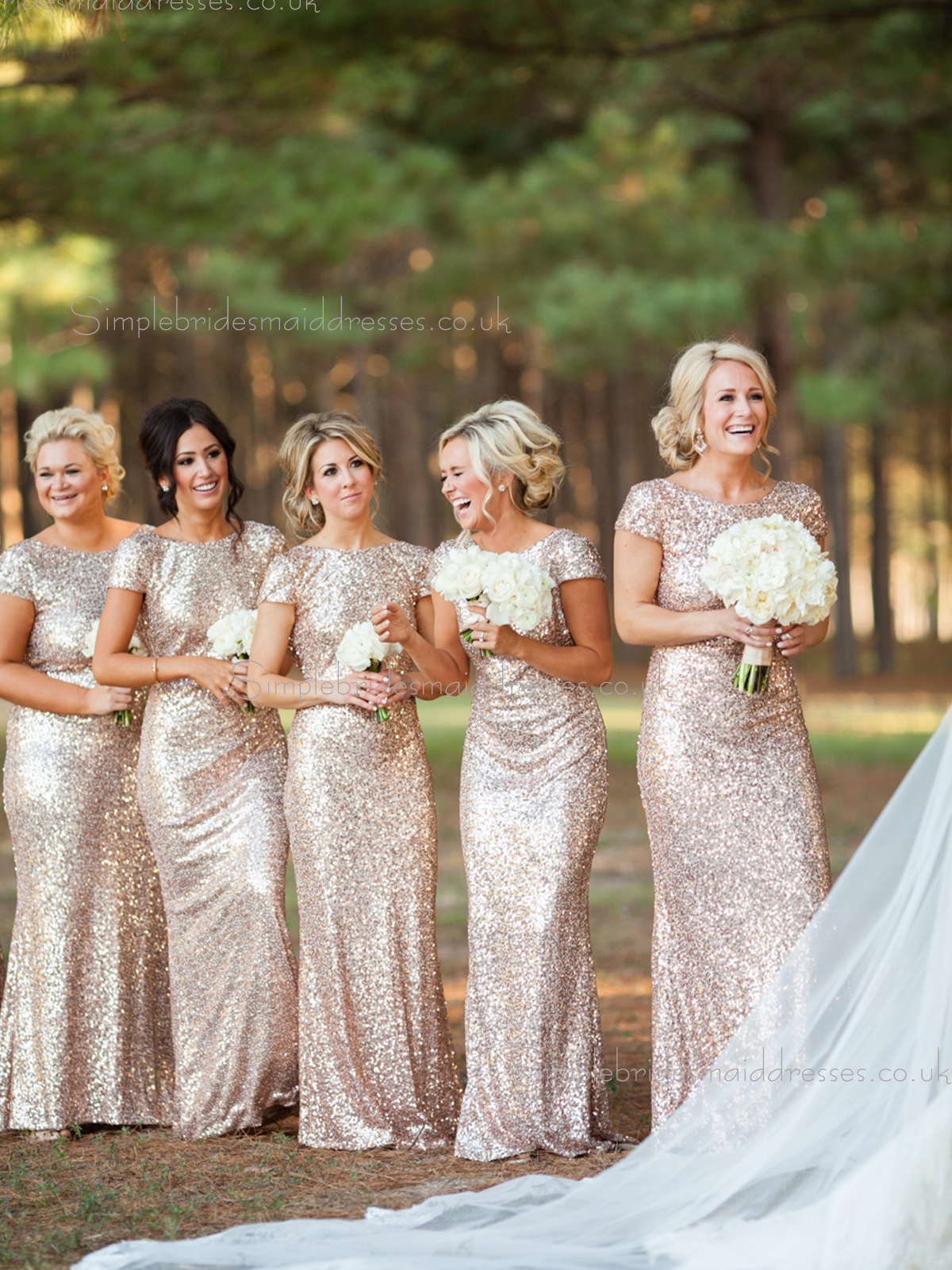 Purple Bridesmaid Dresses
The Pantone colour of the year is Ultra-Violet so prepare to see a surge in purple bridesmaid dresses this year. From lush lilacs, to deeper violet tones, a purple bridesmaid dress suits all seasons and flatters all skin tones – and the best news is there are plenty to choose from this year!
Tiered Ruffle Bridesmaid Dresses
We've seen plenty of bridesmaid dresses featuring ruffles and frills over the last few years, but for 2018 – it's all about tiered ruffles. Giving a soft and feminine feel, tiered tulle and chiffon layers are truly romantic choice for your bridal party.
Cold Shoulder Bridesmaid Dresses
One trend we can really recommend is the cold shoulder style. We've seen a surge in this particular bridesmaid trend and we can completely see why. They're super flattering on bare arms, they come in lots of different styles – so suit girls who are into frills or not, and are available in so many colour-ways, you can really find one to suit every single one of your girl gang. The trend continues for 2018, with even more cold shoulder dresses on offer.
New Floral Bridesmaid Dresses
Floral gowns will never go out of style – especially for summer time weddings. But the new floral designs we're seeing for Spring 2018 is all about multi-coloured, bohemian inspired prints with small florals. These look really effective when you're whole bridal party are wearing them – enhancing your own white bridal look. This style also looks stunning when mixed with other colours, so you can mix and match your 'maids outfits.
Bridesmaid Jumpsuits
If one or all of your girls aren't really into dresses, a bridesmaid jumpsuit could be the answer! Plenty of bridesmaid appropriate styles out there to mix in with the rest of your bridal party – and it's one of the biggest bridesmaid trends you'll see this year. FACT.