Recently, many prospective brides consult us "When Should I Buy My Bridesmaid Dresses?", for example: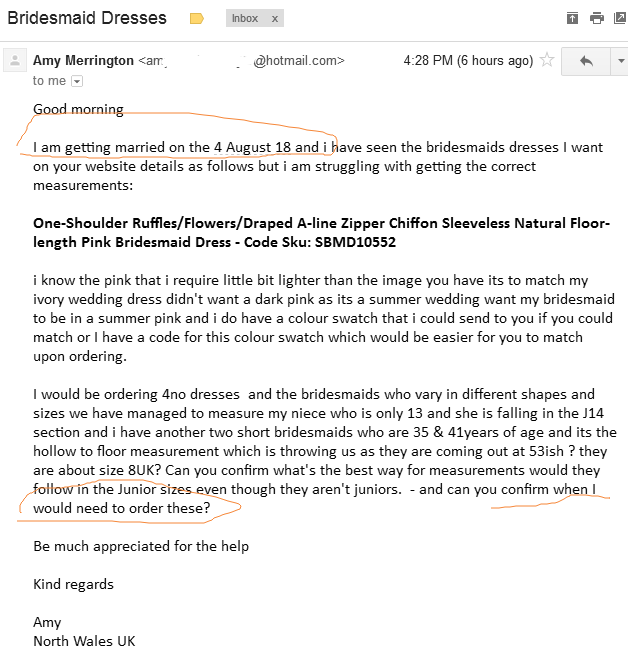 Obviously, this is a very common problem for newcomers who are preparing to get married, meanwhile it can not be overlooked.
If you buy them too early, the figure of the bridesmaid may change greatly on the wedding day, the bridesmaid dress you have bought will not fit and will eventually affect the quality of the wedding. No doubt, this is a very frustrating thing.
If you buy too late, there will be many uncontrollable factors,  for example,  if you need to modify or return, time will not be enough, there maybe no dresses for the bridesmaids on your big day, everything we have done for this most important day in our life, maybe it will leave a lifelong regret because of this flaw.
Then, when should I Buy my bridesmaid dresses?
First of all, we need to confirm several factors with the merchant:
 The processing time – (making and checking your dress.)
 The shipping time to you.
 How long will it take to exchange or return it?
Take Simplebridesmaiddresses.co.uk as an example.
If you like one of a Purple Bridesmaid Dresses – Beautiful Grape Chiffon Floor-length Beading Bridesmaid Dress.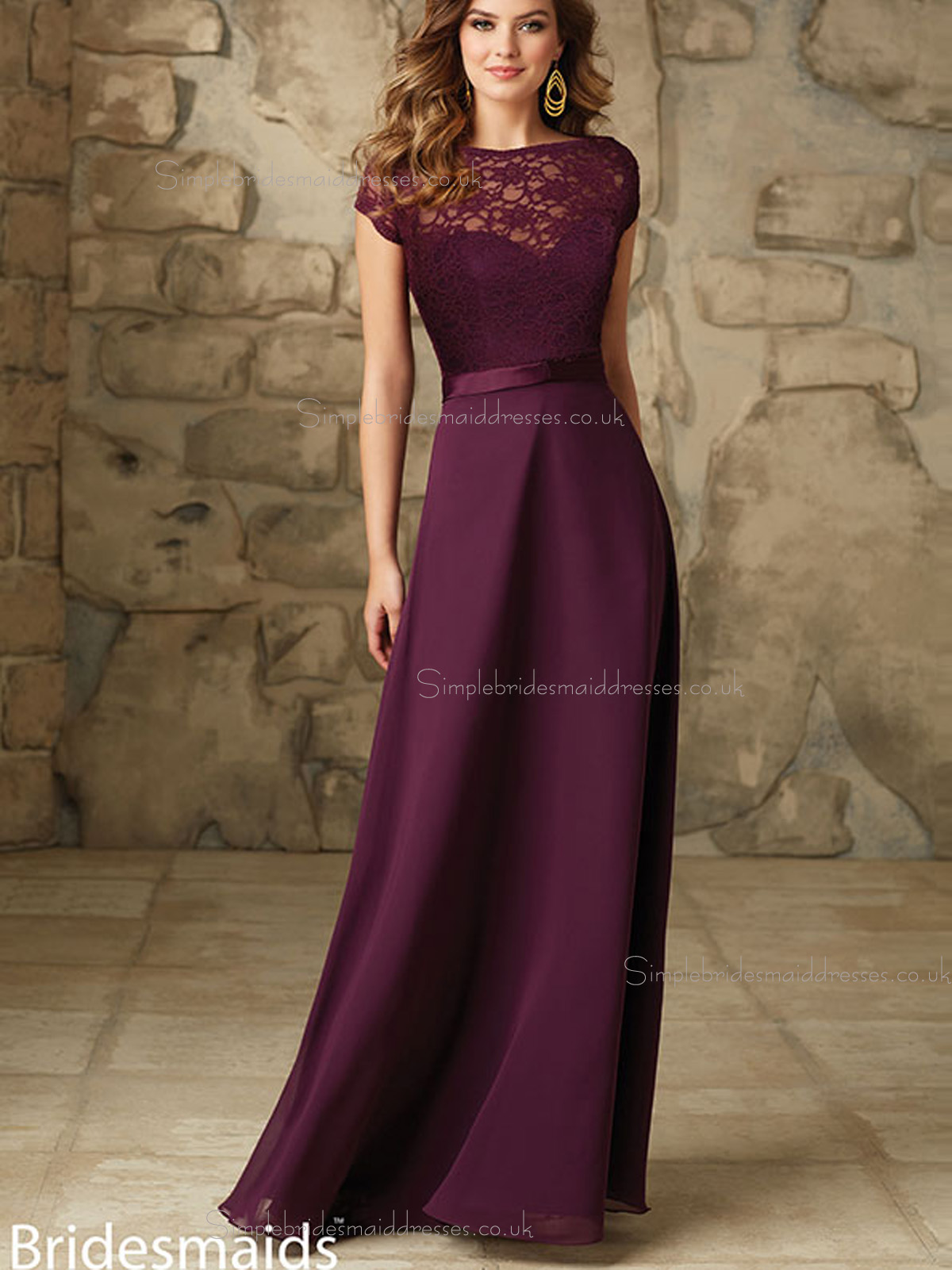 In general, the making and checking time of the bridesmaid dress is 4 – 9 days (except in special cases), shipping time will be 4-7 days (except in special cases), so, it will take about 9-17 days in total. If you want to exchange ot return, except for the 9-17 days,  other 10 days of the shipping time for the return should be added on,  and it will also takes time to explain to the store. 。
So, we recommend that you buy your bridesmaid dress at least 60 days in advance, not long or short.