Each girl has a dream that to be a most beautiful bride at the big day, but, to be honest, not everybody have a Well-proportioned body, elegant neck, sexy collarbone, in order to be a perfect bride in your weding, choosing the suitable neckline is really very important. So, sisters, please give up the unfit neckline according to your body shape.
1. Straight-Across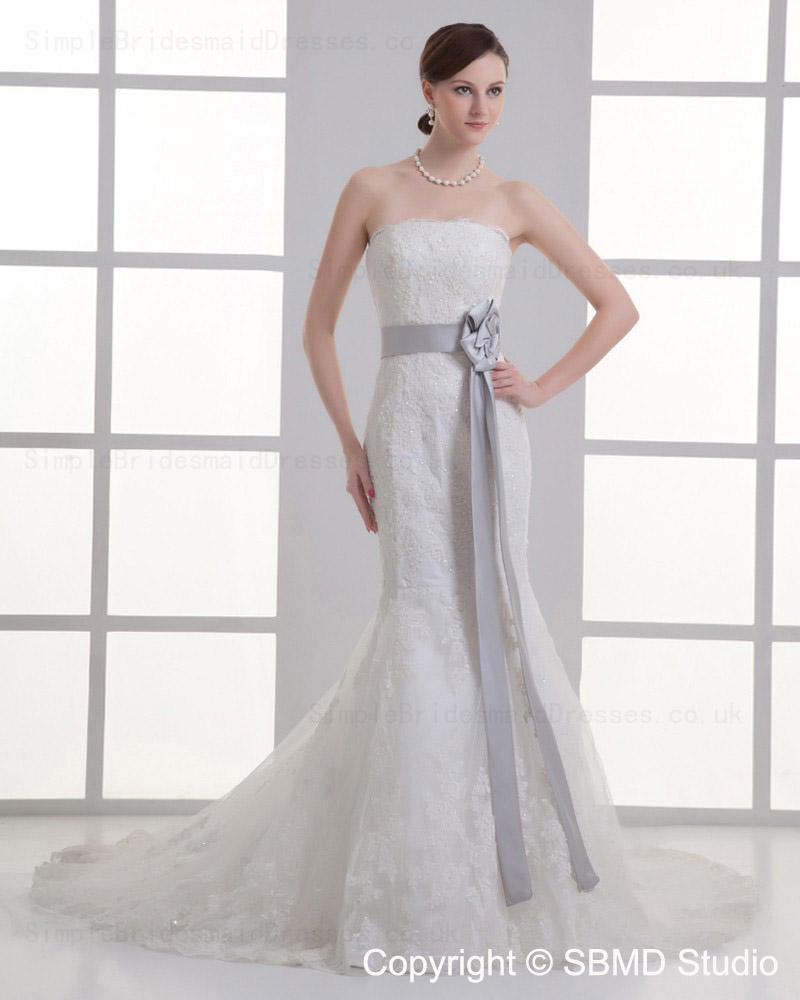 Straight-Across wedding dress is very common, which can be easily controlled, relative to other collar types, it doesn't have any outstanding focus, but brides' beautiful shoulder and collarbone can be shown perfectly, and it is very elegant. Therefore, the straight-across always show a good sense of beauty and an implicative charm. The Straight-Across wedding dress is very suitable for a fat bride
Suitable: full body, wide shoulders
Not suitable: more arm muscles, less full chest
2. Sweetheart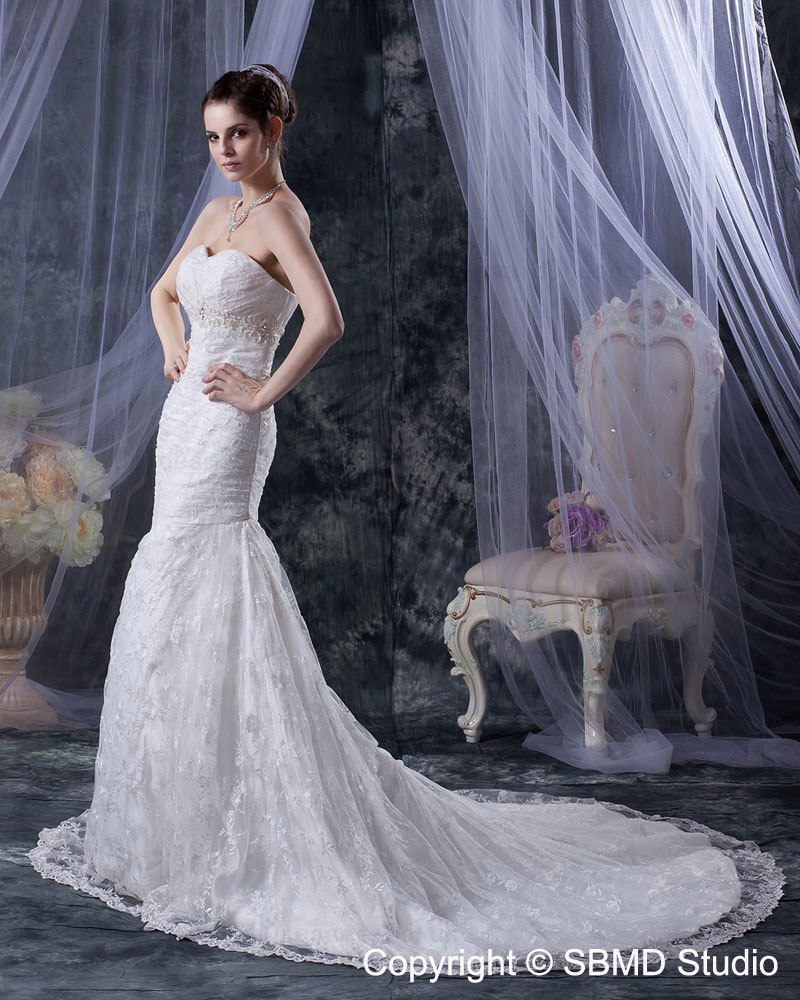 Sweetheart, the name has already won, the most popular collar type, none other than it, low-cut tailoring, collar-shaped upper end like a heart-shaped, the bride who wants to show the bride of "career line" slightly, please stop disguising the ecstasy in your heart. Chooseing it, Chooseing it, Chooseing it……
Suitable: sexy busty bride, fat bride
Not suitable: brides who do not want to be naked and have a small breast
3. V-neck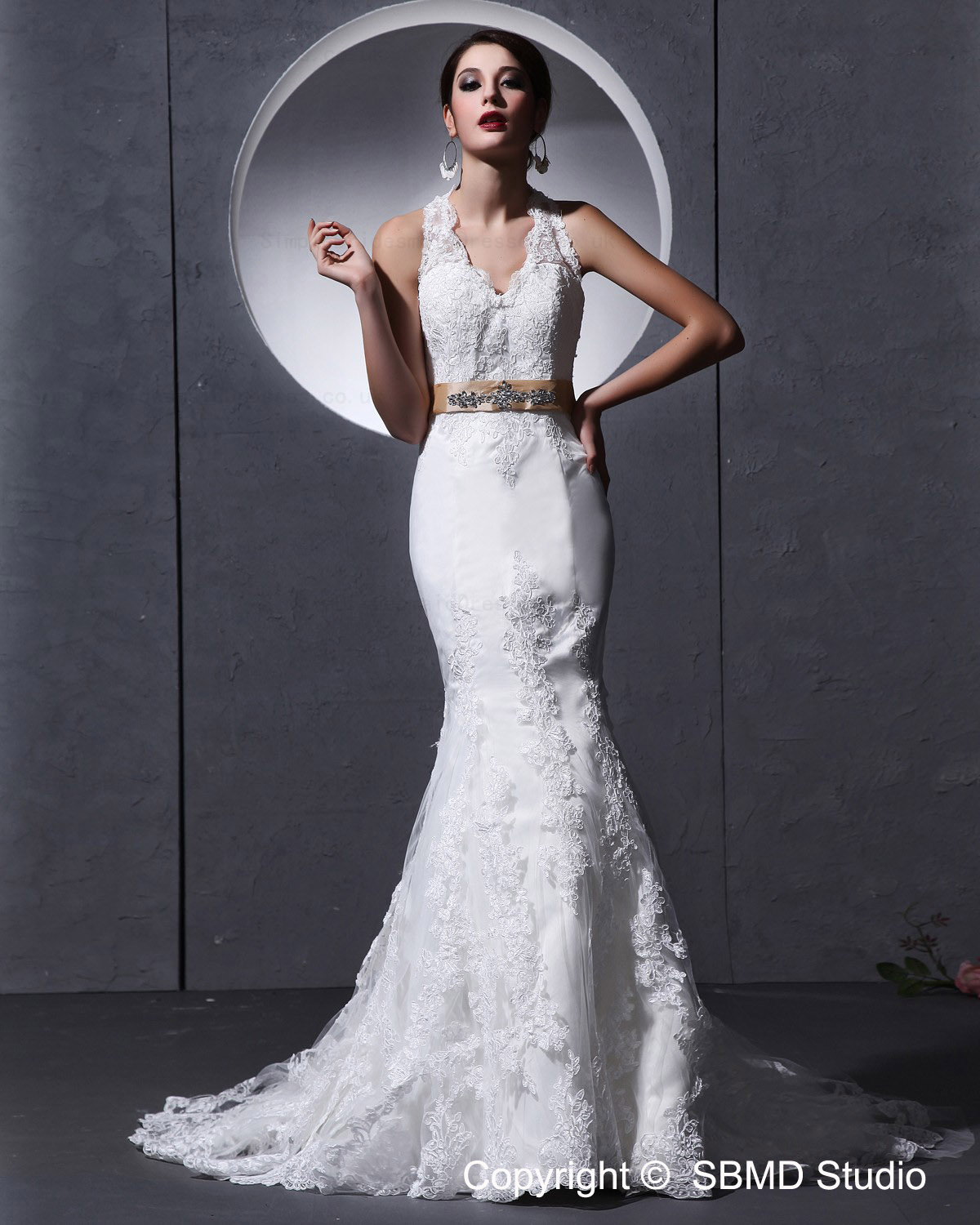 V-neck is considered to be a popular style. It can cover the bride's fatty shoulders and upper arms. It can also make the bride's neck look slender and show a beautiful collarbone. This design will make the bride look higher and higher. Meanwhile, it can reduce the attention of the chest, whether it is deep V or shallow V according to the personal favorite effect.
Suitable: Smaller chest
Not suitable: thin and small
4. Illusions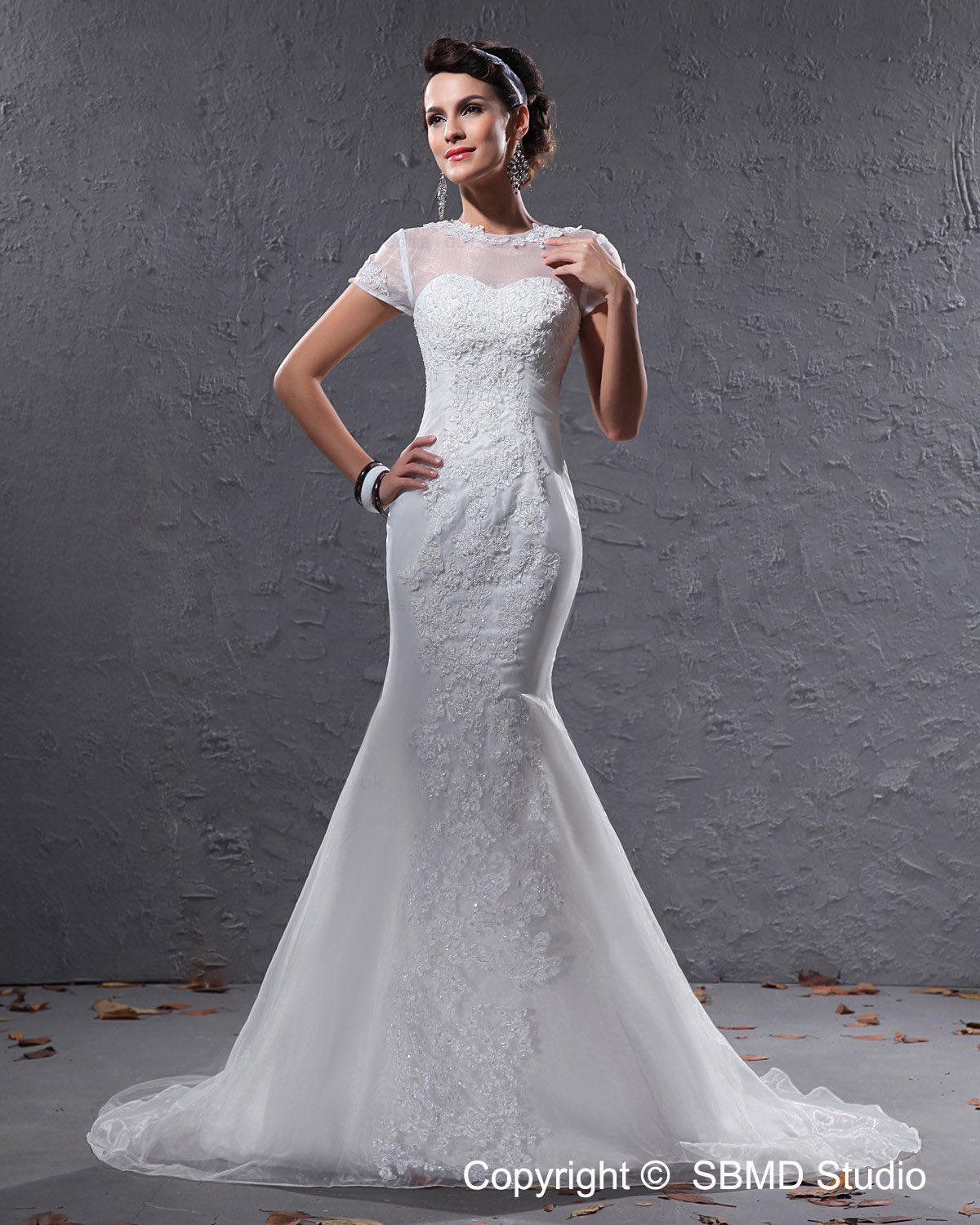 The neckline made of sheer gauze, looming in sight, is pure but not exquisite. It is ideal for brides with a beautiful collarbone and a dream wedding dress.
Suitable for: beautiful bride with clavicle
Not suitable: the bride whose clavicle curve is not prominent
5. Queen Ann Neckline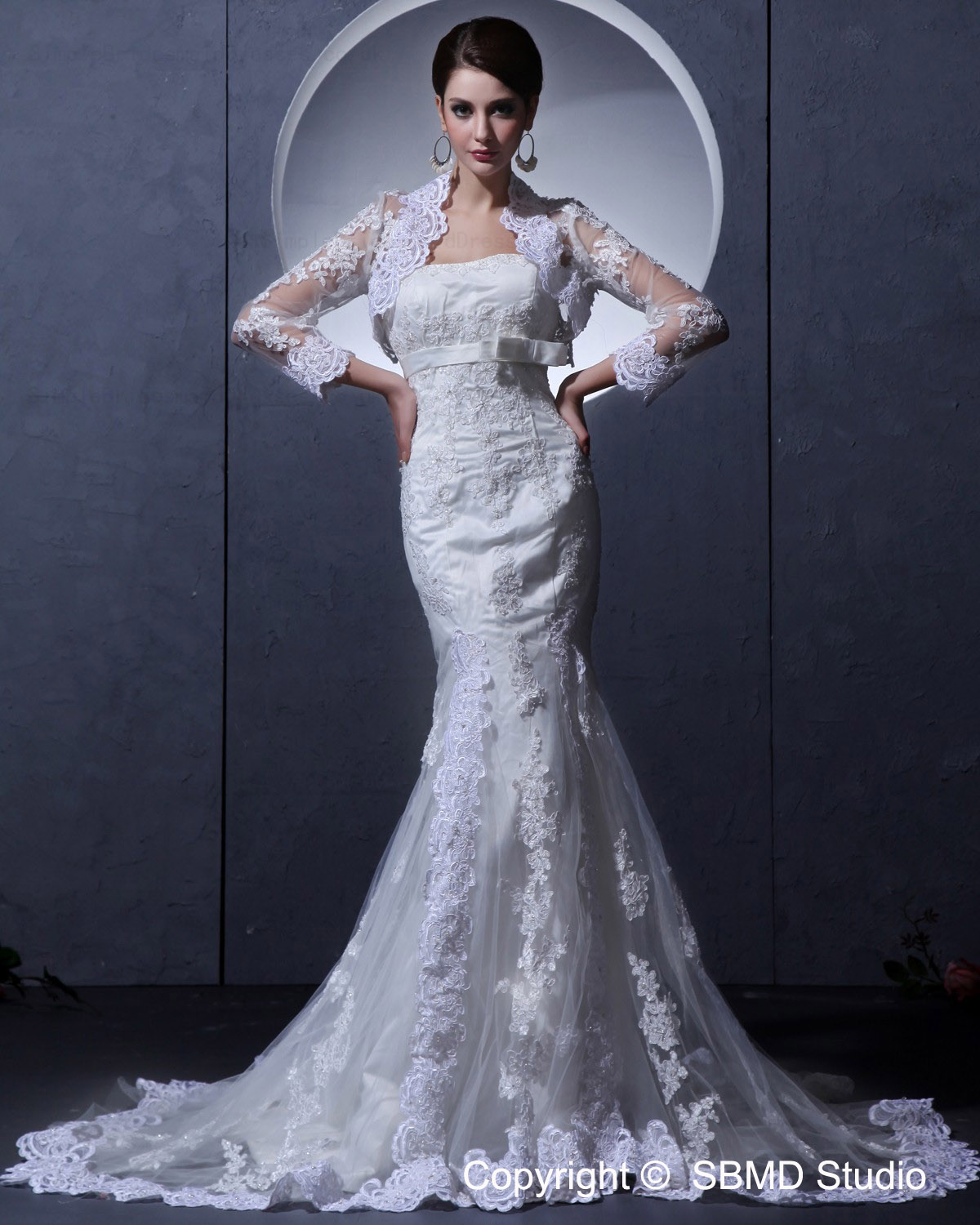 From the design of the royal family, the back collar is high, the front collar is shaped like a diamond on the clavicle and chest, so that the chest, clavicle and neck look longer, wide shoulder straps around the shoulder, the collar looks like a diamond cut, Elegant and sexy, especially suitable for women with shoulders and width, wearing like a model, but also want to lose weight!
Suitable for: flat and wide bride
Not suitable: The chest is not full enough, the bride does not stand out the clavicle
6. One-shoulder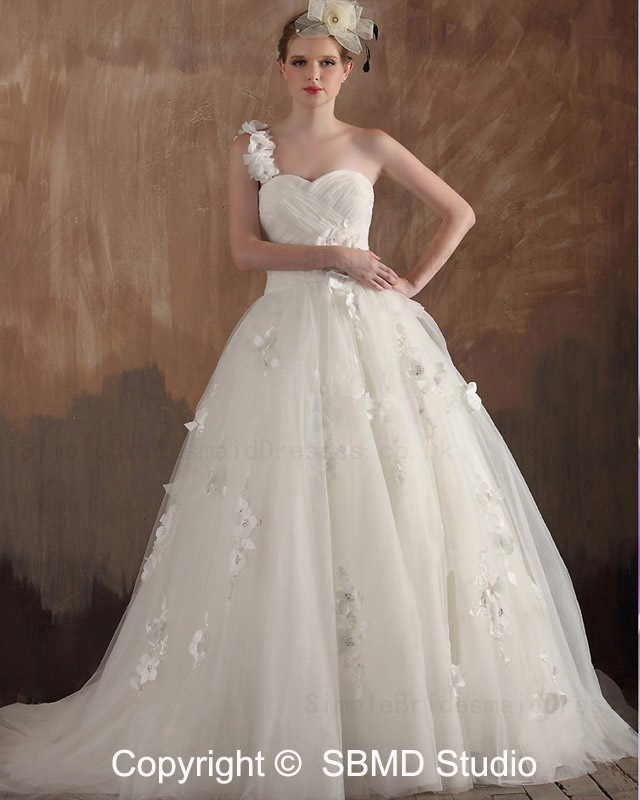 A shoulder strap draped over one side of the shoulder, there is always a sense of inadvertent but not negligible beauty, this oblique neckline design allows other people's eyes to focus on your upper body, highlighting the clavicle, neck and shoulders. In the same way as short-haired girls, they can be sexy and cute. You must remember that one shoulder must not be pulled too tight or too loose, otherwise it will affect the shape of the chest, so the curve out of it is pretty ~~
Suitable for: Bride with wide shoulders and straight, full bodice
Unsuitable: The shoulder curves are not prominent, the shoulders or shoulders are too wide