Big Discount Happy Valentine's Day Promotions for all of our beautiful customers.
1. "Free Shipping Promotion" on All Orders over £300.
2. "Buy More, Save More" Coupon Code for All orders.
A. 1 dress, £5 off – Coupon Code:20161
B. 2 dresses, £11 off– Coupon Code:20162
C. 3 dresses, £17 off– Coupon Code:20163
D. 4 dresses, £23 off – Coupon Code:20164
E. 5 dresses, £30 off– Coupon Code:20165
F. 6 dresses, £38 off– Coupon Code:20166
G. >=7 dresses, £50 off– Coupon Code:20167
You can use the coupon code in the shopping cart page, please look at the photos below, it is very easy: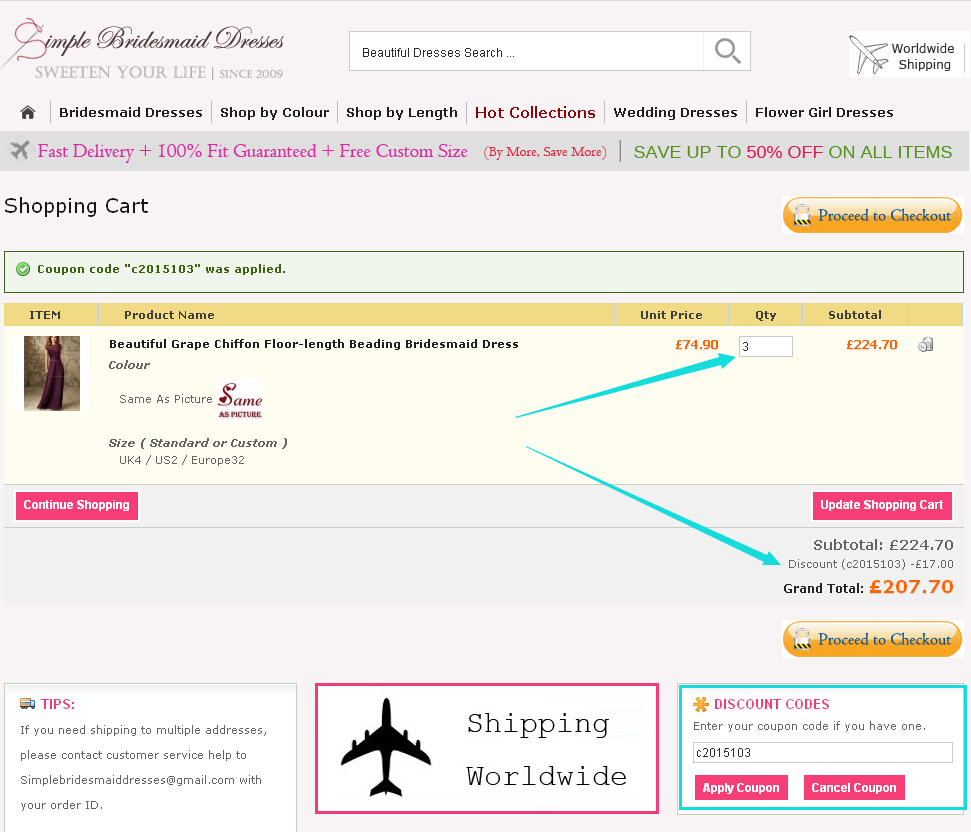 Please let us know if you have any questions, we will try our best to make these dresses for you for your big day.
Our Sales Email: Simplebridesmaiddresses@gmail.com
Best Regards
Simple Bridesmaid Dresses Team