After you've gone through the stress of finding your perfect wedding dress,  bridesmaids' dresses are the next item to consider. Selecting a group of ladies to be your bridesmaids is a different thing from choosing the kind of dress they will wear on the D-day. Selecting dresses for your bridesmaids is not as easy as it sounds, it can become overwhelming and if care is not taken become a total disaster on that day. You don't want a situation where you are looking good on your special day and ladies you chose to be your bridesmaids are looking horrendous. Here are some tips that will help you dress selection for your bridesmaids an easy task: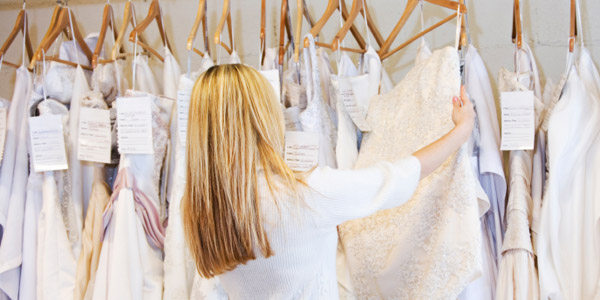 Begin by Browsing: A little research never killed nobody. In fact, a little knowledge of what bridesmaid dresses should look like and the current styles will help your selection process a total breeze. You can check magazines for the latest style of bridesmaid dresses. If you find the ones you love, share them with your friends to get their input. Or better still, you can browse through okdress.uk.com categories to find the perfect bridesmaid dress.
Keep Costs in Mind: Usually bridesmaids are responsible for paying for their own dress. This means you should be considerate when choosing a style of dress for your bridesmaids. You should take their various lifestyles into cognizance, and not to select something that is outrageously expensive. One good budget-conscious option is to search for dresses that are in an affordable range or choose the color you like and allow them choose their own style of dress.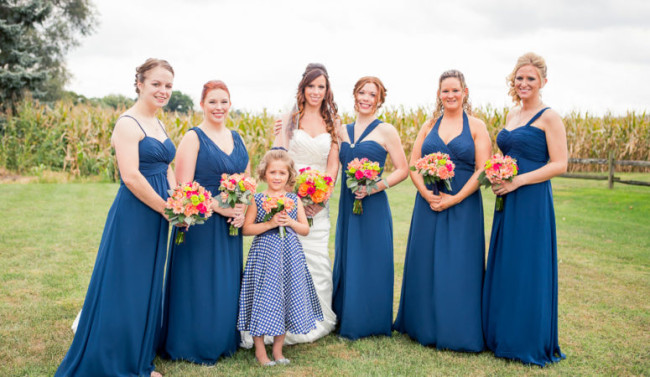 Wedding Theme: When selecting outfits for your wedding you have to keep the wedding theme in mind. Your wedding theme can be classic romance, vintage glam, rustic chic, Christmas styled, etc. whatever the theme may be, it is important that your bridesmaids dresses go along with the wedding style. Even if you want to go with a mismatched bridesmaid dress trend where each woman has an own unique dress, do it in such a way that all the dresses fit a cohesive look. This is so it will be possible to distinguish who is part of the bridal party and who is not.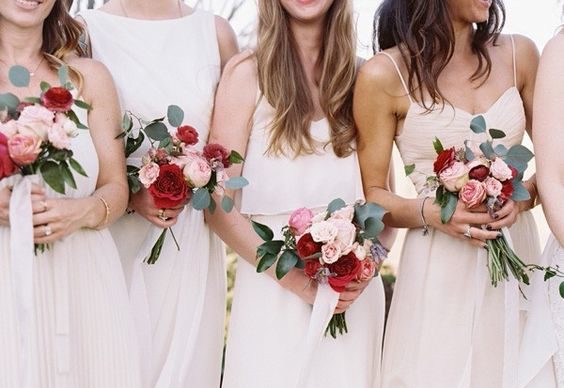 Weather and Comfort: When choosing wedding outfits, the weather and setting is something that should fall into consideration. Will your wedding be held indoor or outdoor? Will it be in spring or winter? Such questions will help you determine the appropriate style for your bridesmaids' dress. The key point here is not just about looking great, but also for them to be comfortable in whatever they are wearing. You wouldn't want your bridesmaids to be on a long-sleeved floor-length dress in the middle of the afternoon of an outdoor summer wedding.
Find the Right Fit: A particular dress cannot fit all your bridesmaids. This means that not all your bridesmaids will look good in a particular dress. A bridesmaid's worst nightmare is when she is forced to wear an unflattering dress. So, when shopping for your bridesmaid's dresses, take into consideration their different body types and what will look good on them. Give them options that will fit their figures. If a friend wants to buy a small size, advise her to get a bigger size, because it will be easier to alter a bigger dress. And if the dress ends up being too small, she'll likely have to order a new one and you'd hate for that to happen.
Colours and Complexions: When picking the colours of your bridesmaids' dresses you should make sure it goes along with the colour schemes of the venue and the season. For instance, you will want to rule out yellow if your wedding will be held at a rustic vineyard with burgundy décor. Colours like marsala and emerald which are rich colours are perfect in the fall and winter season. While lighter shades (mint and lavender) go well in spring or summer. If you don't know what hue to settle for, you can go for a general colour like green, and allow your bridesmaids choose either a dark or lighter shade.
Also, when choosing colours, keep your bridesmaids complexions in mind. Fair-skinned girls will look good in jewel tones (amethyst, emerald and sapphire), while brighter, bolder hues like cobalt, blue and hot pink complement darker skin.