Chiffon bridesmaid dresses are perfect to wear during summer wedding because these are lightweight and this fabric is quite breathable. However, it is not that that you can pick any style of the costume for your companions simply because it is made of chiffon. Rather, you have to consider several facts prior choosing the right style of the cheap bridesmaid dresses. You can follow this guideline to decide what should be the style of the bridesmaid costumes.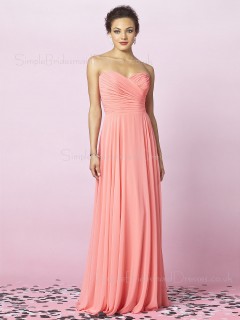 The Body Pattern is Important:
Understanding the body patterns of the bridesmaids is most important to decide what style of costumes they should wear during wedding. For example, A-line haltered style dresses look perfect on any body type. Even if you are of plus size, you can wear this costume relaxingly. Haltered bridesmaid dresses exude a kind of gorgeous charm and introduce more fashionable style for the group.
Moreover, this style of the costume gives them the confidence to walk through the aisle freely as they do not need to manage it frequently. If you prefer latest trend then choose from the silhouetted costumes as this work perfectly with the different strap designs of the halters. You have to choose the color of the dresses considering wedding theme color and the skin and hair complexion of the bridesmaids.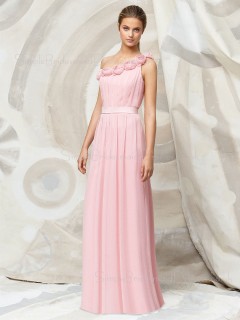 The Wedding Dress of the Bride:
With different style of the bridesmaid dresses being available it sometimes becomes difficult for the brides to separate the desired one. You have to stick to such a pattern or style that closely match with your wedding costume style but does not look exactly the same. Remember, bridesmaids should look pretty and attractive undoubtedly but they should not look the same as the bride. Therefore, if the bride is wearing full-gown style chiffon made wedding costume then she should pick those floor length chiffon made costumes her your companions that gives them the desired look along with flattering style.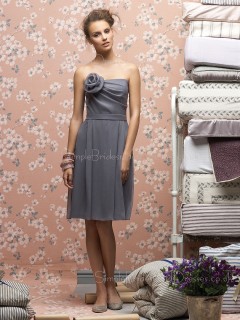 Choosing Same Style for Every Bridesmaid is not Important:
It is a by-gone trend that bridesmaids should wear same style of the dresses. Rather, today's brides want the bridesmaids to choose dress style according to their taste and preference. The color of the dresses can be same but you can choose long length, gown style or skirt style chiffon dresses for those individual long, medium and short height bridesmaids. Skirt style chiffon costumes with bodice look great on those who are not too tall. If they are slim, ask them to go sleeveless but if they are comparatively fat then let them wear those short-sleeved costumes.
Similarly, the princes style full length costumes are for those girls who are tall and slim. If they have attractive legs, they can choose such style of the costume that show off their legs properly.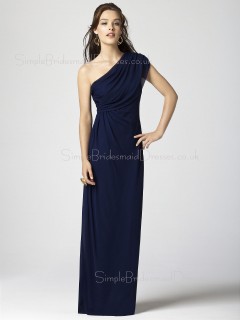 Wedding Venue:
Whether the bridesmaids should wear formal or informal style of bridesmaid dresses depend on the venue of wedding. Floor length chiffon made costumes are perfect to wear in a formal venue. Similarly, a knee length chiffon costume with hemline is a perfect piece to wear on wedding taking place in informal venues.