Your wedding color scheme should have the power to vibe the set and thus it is important that you focus on it earlier to ensure that everything matches with the color scheme perfectly. Moreover, how perfectly you can organize the theme wedding mostly depends on your choice of colors. And you also have to be selective regarding your wedding theme color that represents your status, culture and will also win appreciation of your guests.
Arrange wedding venue decoration articles according to wedding theme color so that they complement each other perfectly. In addition, you have to pick wedding costumes according to wedding theme's color. The early you let the members of your family know about your wedding color theme the more they can be careful regarding selecting their own items matching the theme.
The Wedding Venue:
You can use two different wedding color themes if the wedding venue (both for a church and old buildings) and the reception venue have different tones. Generally, it happens that the wedding party has more flexibility to use theme colors in the reception venue than in the wedding venue. Still, if you want, you can carry the theme color in your costumes and the flowers you use from the wedding venue to where the reception will take place. This is a convenient option for them who don't have the facility to decorate the register office or the town hall following the wedding theme.
Think about the Season: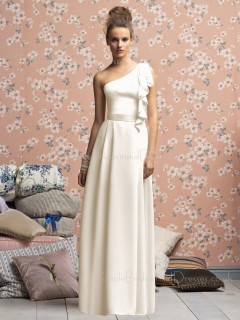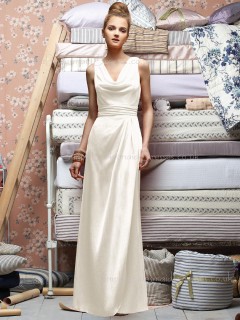 You can choose your theme wedding color according to the season of wedding. In fact experts suggest that selecting wedding color theme becomes easier when you refer to Mother Nature. Once you are sure of this color you can select the color of other articles, including bridesmaid dresses in UK easily. However, it is not that you will stick to pastel decoration for a spring wedding and can't use anything else than orange or brown for an autumn wedding. The idea is that you select the colors that complement the foliage and blooms which are available naturally at that time. If your wedding is taking place in holiday season then you can choose from either green or red but these two colors are not perfect for a summer or spring wedding.
Moreover, it is equally important to select colors while adjusting with the colors of the curtains and drapes used at the wedding venue. Brides or grooms often choose those older buildings to celebrate wedding where over patterned carpets and curtains are used. Choosing bold colors like green or red won't be a good idea as it will clash with the color of such drapes. Thus, better it is that you pick colors that both complement with the wedding venue decoration and adjust with the surrounding nature as well.
For a Traditional Wedding:
Blue is the perfect traditional wedding theme color because it is aristocrat. In such a ceremony, both the bride and the groom should wear blue wedding costumes as it highlight the wedding theme perfectly. As it is a traditional wedding then bride should choose those Victorian (bold blue colored) wedding costumes to get that conventional look. And she must carry white flowers (mostly roses or lilies) to combine it with your wedding theme color perfectly.